HOW YOU COULD HELP
sign the petition now
SUBSTANTIVE PARTICIPATION
OF WOMEN IN THE PEACE TALKS
SIGN OUR PETITION
LEARN MORE
sign the petition now
Donate & support
our work today
MAKE DONATION
VIEW CAUSES
HOW YOU COULD HELP
sign the
petition now
Donate &
support our
work today
HOW YOU COULD HELP
sign the petition now
NO PEACE WITHOUT
WOMEN'S RIGHT IN AFGHANISTAN
SIGN OUR PETITION
LEARN MORE
sign the petition now
Donate & support
our work today
MAKE DONATION
VIEW CAUSES
HOW YOU COULD HELP
sign the
petition now
Donate &
support our
work today
HOW YOU COULD HELP
JOIN OUR RESEARCH PROGRAMME
WOMEN RECLAIMING
PUBLIC SPACES
JOIN OUR RESEARCH
LEARN MORE
sign the petition now
Donate & support
our work today
MAKE DONATION
VIEW CAUSES
HOW YOU COULD HELP
sign the
petition now
Donate &
support our
work today
GET INVOLVED           
Join our community of women's rights, feminist and gender justice activists committed to solidarity.
SUPPORT OUR WORK
Share your voice and support our campaigns and research.                                                                             
ART AND POLITICS
We are excited to amplify and feature your feminist art from across Muslim contexts.                            
STORY ABOUT US
WHO WE ARE
WLUML is a transnational feminist solidarity network, fighting for gender justice in Muslim contexts and globally through advocacy, campaigns, and research since 1984. As directly impacted women of Muslim heritage and those living in Muslim communities, we noted early on – with great alarm – the devastating impact of religious fundamentalism and militarism on women's rights.
BE FIRST TO READ
PUBLICATIONS
TRANSFORMATIVE LEADERS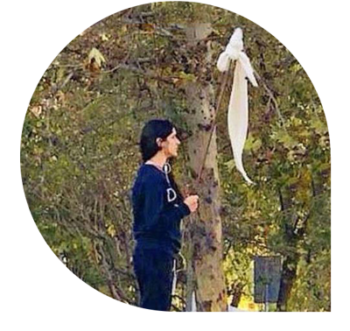 In December 2017, Vida Movahedi stood defiantly on a utility box on a busy crossroad on busy Revolution Street in Tehran, waving her white headscarf, which she had taken off, on a stick in the act of civil disobedience against Iran's mandatory hijab law. Her courageous action was a plea for greater freedom on behalf of tens of millions of women in Iran who seek the right to choose what they wear. read more…
Vida Movahedi
a symbol of defiance against Iran's strict dress code
An Icon that has Marked Women's History in Afghanistan. The Woman Who Defied Traditional Gender Roles and Stood up to the Taliban.
Read more…
Remembering Dr. Suhaila Siddiqi
"I see myself as neither a hero nor an icon but a daughter of the revolution. The threats to my life may make me be more careful but they cannot stop me or other young women leaders who want to change the culture of violence and impunity. We believe we can make a change and make our country and culture peaceful and peace-loving." Read more…
Fadia Khalaf
Young women have given a new face to Sudan
SUBSCRIBE TO OUR MAILING LIST
YOUR DONATIONS SUPPORT OUR CRITICAL WORK