Women Living Under Muslim Laws (WLUML) is a transnational feminist solidarity network that promotes human rights, gender justice and equality for people whose lives are shaped, conditioned or governed by patriarchal and/or authoritarian interpretations of Islam.
OUR LATEST STATEMENTS
OUR LATEST ARTICLES & INTERVIEWS
PODCAST                 
A storytelling space for anyone striving for autonomy in Muslim contexts.

SPOTLIGHTS
Short opinion pieces from our networkers.                                                                             
EVENTS
Take a look at our previous events and come to our next one! 
OUR FOUNDING MEMBERS
Marieme is a visionary, someone with women's rights and gender politics written into her DNA. Born in Algiers to a family where politics was an integral part of everyday life, like many politicized young women of her time, she was influenced by Algeria's war of independence and period of decolonization. However, it was the subsequent challenges to women's rights posed by religious fundamentalists in Algeria and the rest of the Muslim contexts that coloured her political life the most… READ MORE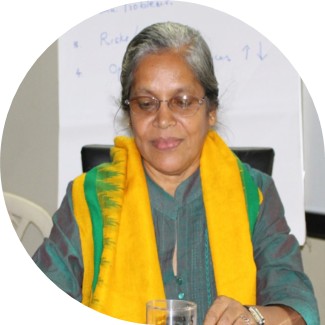 Co-founder of the Muslim Women's Research and Action Forum in Sri Lanka, and one of the original founders of Women Living Under Muslim Laws.  Zackariya has been at the forefront of the struggle for Muslim personal law reforms in Sri Lanka and beyond for decades… READ MORE
Farida Shaheed is the Executive Director of Shirkat Gah – Women's Resource Centre in Pakistan, that strives to empower women and further a gender-equality social justice agenda. Shaheed is the former UN Special Rapporteur in the field of cultural rights, and has worked for many years to protect and promote cultural rights by fostering projects designed to support the rights of marginalized sectors, including women and religious and ethnic minorities.
SUBSCRIBE TO OUR MAILING LIST
YOUR DONATIONS SUPPORT OUR CRITICAL WORK